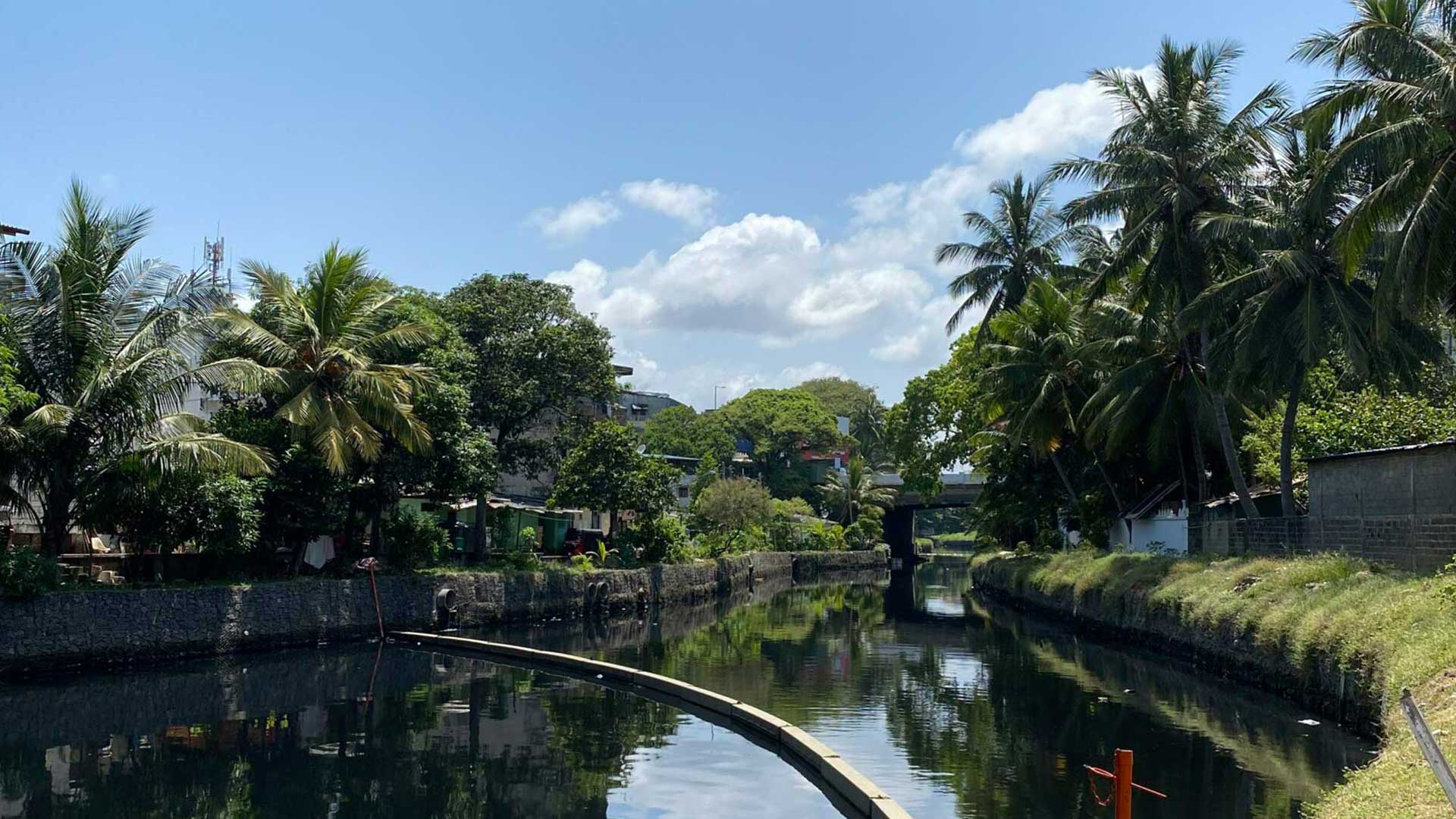 MAS Holdings Ocean Strainer Named Finalist in Water Category of Fast Company's 2022 World Changing Ideas Awards
By Fast Company

·

06 May 2022

pollution control

Sustainable Development

Sustainable Solutions
MAS Holdings Ocean Strainer Named Finalist in Water Category of Fast Company's 2022 World Changing Ideas Awards
The sixth annual awards honor the products, concepts, companies, policies, and designs that are driving change, tackling issues from climate change to inequality, and so much more.

The winners of Fast Company's 2022 World Changing Ideas Awards were announced today, honoring clean technology, innovative corporate initiatives, brave new designs for cities and buildings, and other creative works that are supporting the growth of positive social innovation, tackling social inequality, climate change, and public health crises.

MAS Holdings Ocean Strainer was named a finalist in the Water category as a part of the 2022 World Changing Ideas Awards. The 'Ocean Strainer' is a pilot floating trash trap installed in the Dehiwala canal in Colombo, Sri Lanka and has expanded to eight other locations through open-source partnerships across the country since its inception in August 2020. Research showed that rivers and canals are the source of 80% of plastic that reaches the ocean. Therefore, the team at MAS Holdings needed to address the marine plastic issue at the source, by trapping and removing the waste before it reaches the ocean. The result was the Ocean Strainer, a barrier made from a buoyant foam and canvas that floats across the length of the canal and traps plastic waste before reaching the ocean through the canal mouth. The waste is collected daily by an appointed resource person from the community along the canal, and project partners, Clean Ocean Force and the local Provincial Council support the collection and disposal of garbage. With 100 km of canal network in Sri Lanka, canals provided an opportunity to develop an innovative yet simple solution that could be low cost and easily replicated across locations to create greater impact.
Now in its sixth year, the World Changing Ideas Awards showcase 39 winners, 350 finalists, and more than 600 honorable mentions—with climate, social justice, and AI and data among the most popular categories. A panel of eminent Fast Company editors and reporters selected winners and finalists from a pool of more than 2,997 entries across transportation, education, food, politics, technology, health, social justice, and more. In addition, several new categories have been added this year including climate, nature, water, and workplace. The 2022 awards feature entries from across the globe, from Switzerland to Hong Kong to Australia.

Fast Company's Summer 2022 issue (on newsstands May 10, 2022) will showcase some of the world's most inventive entrepreneurs and companies tackling global challenges. The issues highlight, among others, probiotics for coral reefs, easy-to-assemble kit homes for refugees or disaster survivors, a 3D printed vaccine patch, an electric truck, a system to heat homes from the waste heat of a name-brand factory, and prosecutor-initiated resentencing for overly long prison sentences.

"We are thrilled to have the MAS Ocean Strainer be recognized as one of Fast Company's World Changing Ideas. Coming from an island nation where the beaches have been our childhood playground, all of us at MAS feel very strongly about our responsibility to address the issue of marine plastic pollution," says Sid Amalean, Head of Sustainable Business at MAS Holdings. "Our team has worked for a number of years with amazing partners who have helped us come up with an affordable, scalable solution, which we are proud to share with anyone who wants to replicate this in any part of the world. We are strong believers of collaborative value creation and are now looking at creating recycled polyester from the plastic waste that we collect through the Ocean Strainers, to use in upcoming collections for our customers."

"We are consistently inspired by the novelty and creativity that people are applying to solve some of our society's most pressing problems, from shelter to the climate crisis. Fast Company relishes its role in amplifying important, innovative work to address big challenges," says David Lidsky, interim editor-in-chief of Fast Company. "Our journalists have identified some of the most ingenious initiatives to launch since the start of 2021, which we hope will both have a meaningful impact and lead others to join in being part of the solution."
About the World Changing Ideas Awards
World Changing Ideas is one of Fast Company's major annual awards programs and is focused on social good, seeking to elevate finished products and brave concepts that make the world better. A panel of judges from across sectors choose winners, finalists, and honorable mentions based on feasibility and the potential for impact. With the goals of awarding ingenuity and fostering innovation, Fast Company draws attention to ideas with great potential and helps them expand their reach to inspire more people to start working on solving the problems that affect us all.
About MAS Holdings
MAS Holdings, the largest apparel tech company in South Asia, is among the most recognized design-to-delivery solution providers in apparel and textile manufacturing. Home to a community of over 110,000 people, today, MAS spans across manufacturing plants in 15 countries, with established design locations placed in key style centers across the world. Catering to the demands of a dynamic and ever-changing industry, the MAS portfolio has expanded exponentially; into brands, wearable technology, FemTech, start-ups and fabric parks worldwide.

Through 35 years of operations, MAS has gained global recognition for its ethical and sustainable working environment and for the organization's tireless efforts in social development and women's empowerment. Product excellence and craftsmanship have placed MAS on the world map as an industry leader, showcasing unfailing delivery in innovative manufacturing and design. Today, the company's efforts to drive positive impact are outlined in the MAS Plan for Change, a commitment to create sustainable change under three areas of focus: products, lives, and planet. Through these initiatives, MAS aims to inspire all employees to be changemakers, enabling dreams and enriching the fabric of life on our planet.