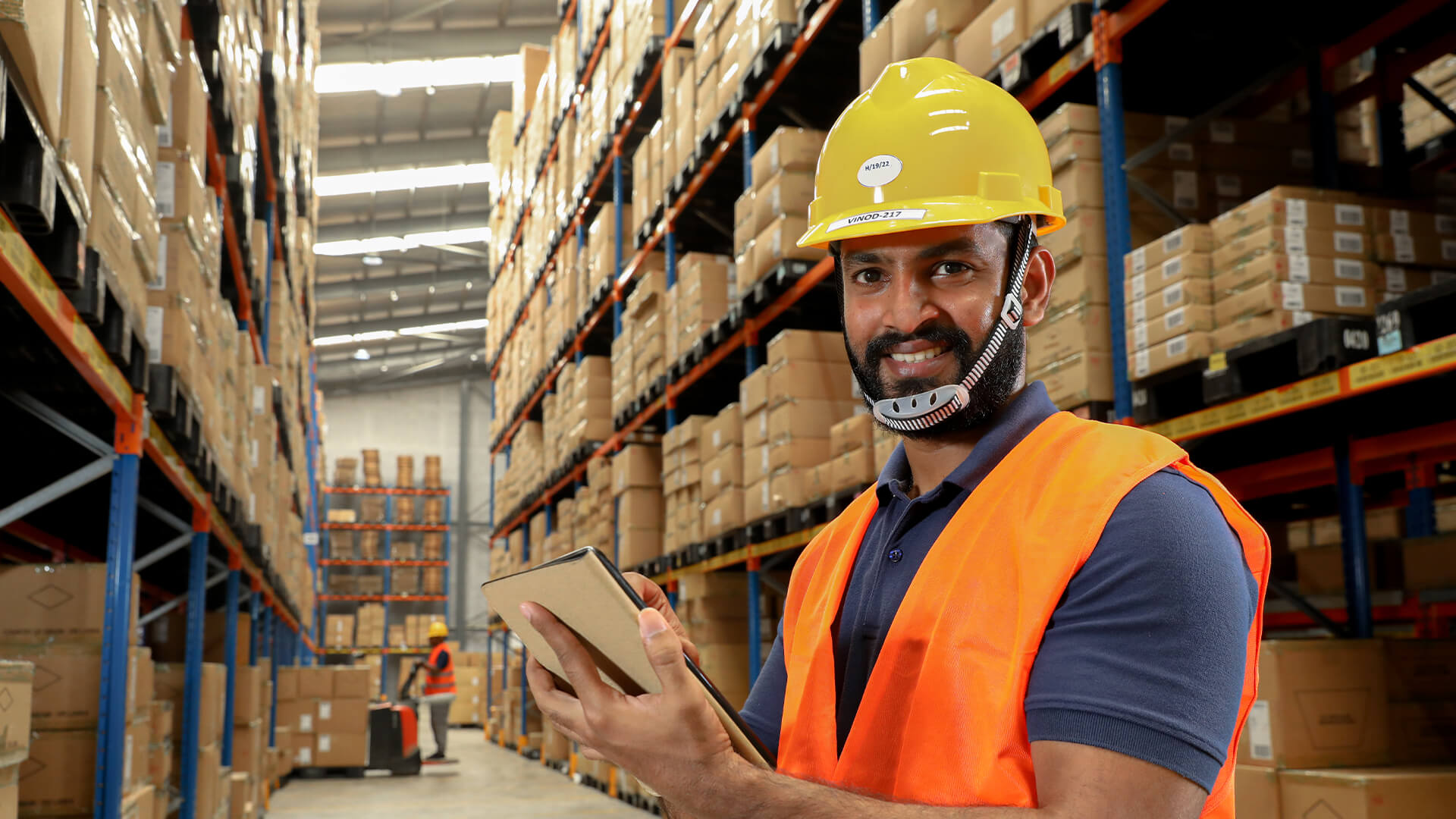 SOLUTIONS
THAT
KEEP
US
ONE
STEP
AHEAD
To be better, bolder and the best in the business we have developed capabilities that address logistical challenges and offer customers multifaceted solutions that ease their operations from concept to delivery.
Our unique offerings include warehousing and distribution services, close to market supply chain solutions, digital tools to cater to rapidly changing consumer trends, learning and development facilities as well as sustainability solutions that enhance our position as a leading and ethical manufacturer in the industry.
INDUSTRIAL PARKS
The Industrial Parks were designed to support our core business and offer support services to investors. All the facilities within the zone operate independently from each other. The Industrial Parks are sustainably designed and as an extension of our capabilities, we manage the water treatment and roads within the park. The Industrial Parks' multiple eco-initiatives, from solar panel rooftops, eco bricks converted from effluent discharge, water saving innovations to the use of sustainable bio-mass energy, showcase MAS' commitment to sustainability.
WAREHOUSING & DISTRIBUTION
In the true spirit of partnership, MAS and Hellmann Worldwide Logistics came together to provide contract logistics and Fourth Party Logistics (4PL) services in Sri Lanka through Hellmann MAS Supply Chain Pvt. Ltd. Powered by Hellmann's existing logistics business coupled with MAS' in-house capabilities, the partnership creates a demand driven supply chain model, making Sri Lanka the hub for leading global fashion brands.
Holistic Design-to-Delivery Solutions
MAS ACME, a holistic solutions hub in North America, partners with leading brands in the USA offering speed-to-market solutions from design to doorstop delivery. These solutions are powered by ACME's in-house development capability, a seamlessly integrated global supply chain, and onshore warehousing & distribution which enable production flexibility and reduced time to market.
ACME was established in 2017 when MAS acquired Acme-McCrary Corporation, a well-known hosiery manufacturer founded in 1909 in Asheboro, North Carolina.
TRAINING
MAS is committed to fostering a culture of learning and development within the organization and the communities it operates in. MAS Athena is MAS' own training facility set up within the Thulhiriya Fabric Park and functions as a learning and development hub for employees and those outside the organisation.