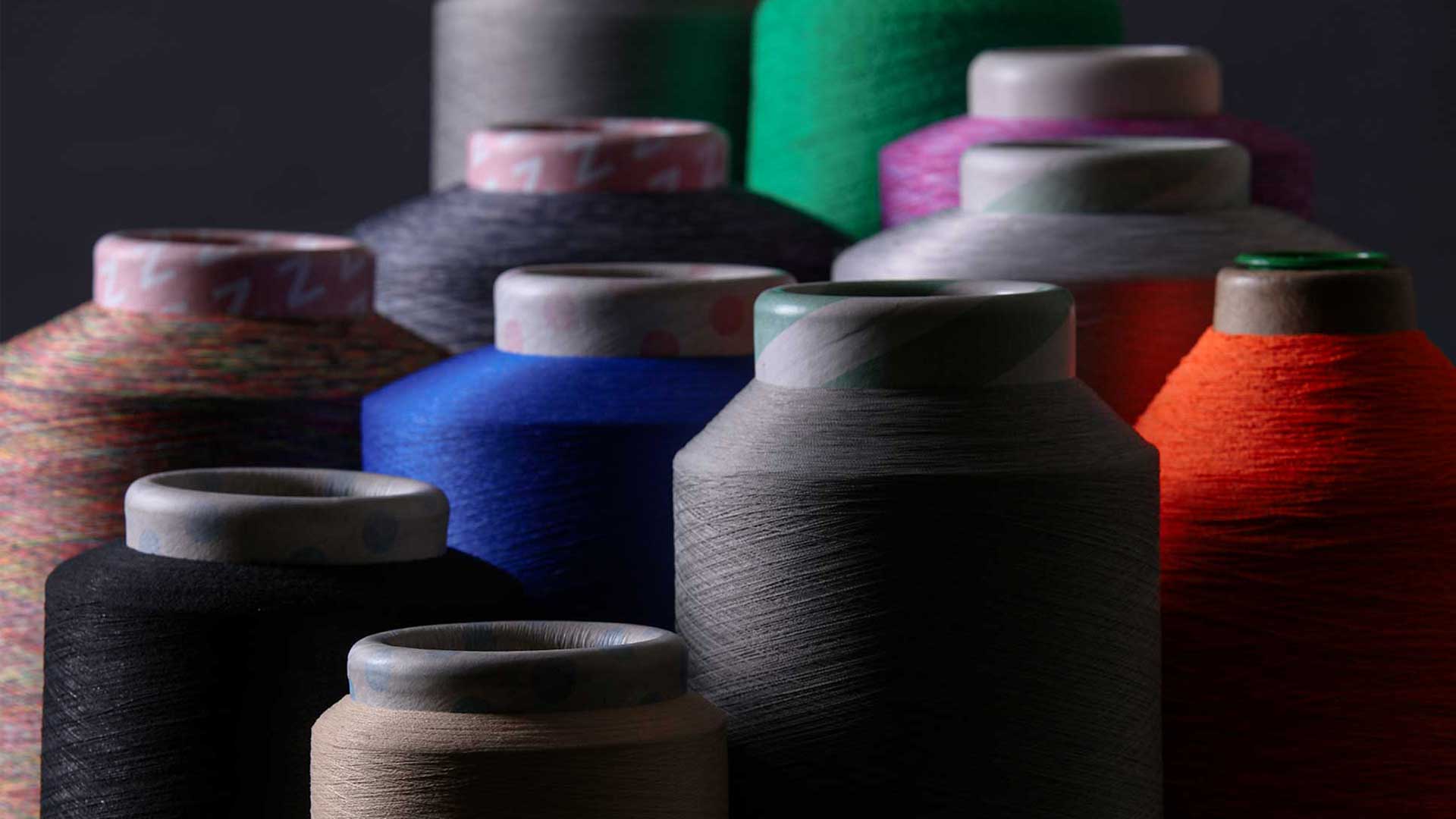 A
VERTICAL
ECOSYSTEM
BEYOND
NEEDLEPOINT
Over three decades, MAS has expanded its capabilities to include the manufacture of materials and components required to build an innovative and vertically integrated supply chain. This was accomplished by partnering with industry leaders in their respective domains, to bring in the knowledge and expertise required.
FABRICS
Intricately woven into MAS' supply chain, Trischel Fabrics is a synthetic fabric manufacturer capable of warp and weft knitting, dyeing, finishing and printing. Ethically sourced and sustainable yarn is knitted, dyed or printed to create the most advanced functional, luxurious and performance fabrics for lingerie, swimwear, sportswear and athleisure.
A selection of our fabric capabilities are highlighted below.
FLATBED KNIT
MAS Fabrics - Matrix is MAS' own dedicated facility manufacturing diversified knit apparel for the world's top sports and performance brands. Matrix operates over a thousand 7.2 multi-gauge to 18 gauge machines with manufacturing capability in Dyeing, Washing, and Finishing. Matrix' product capabilities include True Knit - accessories, Tech Knit - smart clothing, Closer to Body wear and footwear uppers.
SEAMLESS KNIT
Our Linea Intimo facilities are the largest seamless knit manufacturers in the region. The fully integrated units convert yarn to finished products under one roof and are equipped with state of the art warp and weft knitting machines and fully automated rotary dyeing machines.
LACE
Powered with a vision to add more fashion to form, we embarked on a journey to become an end-to-end solution provider for lingerie. We expanded our forte to include manufacturing of lace by establishing Noyon Lanka. Learning from the best the world had to offer, Noyon Lanka soon became the most sought after design-to-delivery partner incorporating new technology and innovation, developing next generation machines to integrate different structures for a higher quality product.
Read more here
NATURAL DYEING
For consumers who want lace and other garments in exciting shades of colour without the harmful impacts of colouration, Noyon offers Planetones - a 100% natural dye solution. This natural dyeing capability has impressive test scores on quality and consistency and has a vibrant palette of 32 colours. The technology can be applied to multiple components such as lace, elastics, fabrics and other accessories, helping Noyon offer a product coloured completely with natural dyes.
Read more here
INFINI
Infini by MAS is our first ever fully recyclable bra cup, and a key step towards designing a fully circular padded bra. Incorporating knitted and moulded mono-material polyester, the Infini technology is our most evolved solution towards unlocking circularity in the padded bra segment, through fibre-to-fibre recycling.
THERMAL MOULDING
Silueta's Thermal Moulding technology has enabled us to be the largest bra cup manufacturer in the region by adopting traditional thermal moulding technology. We have been able to provide modern, innovative solutions to lingerie and sportswear market spaces.
Read more here
SILICONE APPLICATION
Silicone Application is the licensed technology that enables us to merge functional and aesthetic elements to create modern garments that are flexible and comfortable whilst providing you with the right support and power of freedom to move.
The application of this technology in lingerie, shapewear, athleisure, sportswear and protective gear have created breakthrough products for many brands who have collaborated with us to explore this novel technology and the special attributes it could offer.
Read more here
ELASTIC
Our strategic partner, Stretchline, leads the way as the world's largest manufacturer of narrow elasticated fabric and is a major supplier of covered elastomeric yarn, textile coating and bonding solutions. Their global presence combined with years of research and innovation have made Stretchline the go to partner for the global apparel industry.
Read more here
TRIMS
Our partner in Sri Lanka, Prym Intimates Lanka, is part of the world's leading manufacturer of customised lingerie accessories supplying many leading fashion brands across the world. Prym is known for its innovative range of modern accessories featuring Hooks and Eye Tapes, SoftSeal, Shoulder Straps, Rings and Slides, Ribbon Bows and Bra Wires among a host of others. Well known for their creative concepts and creations, Prym maintains and upholds the legacy of infusing exclusive quality by investing in cutting-edge technology.
Read more here