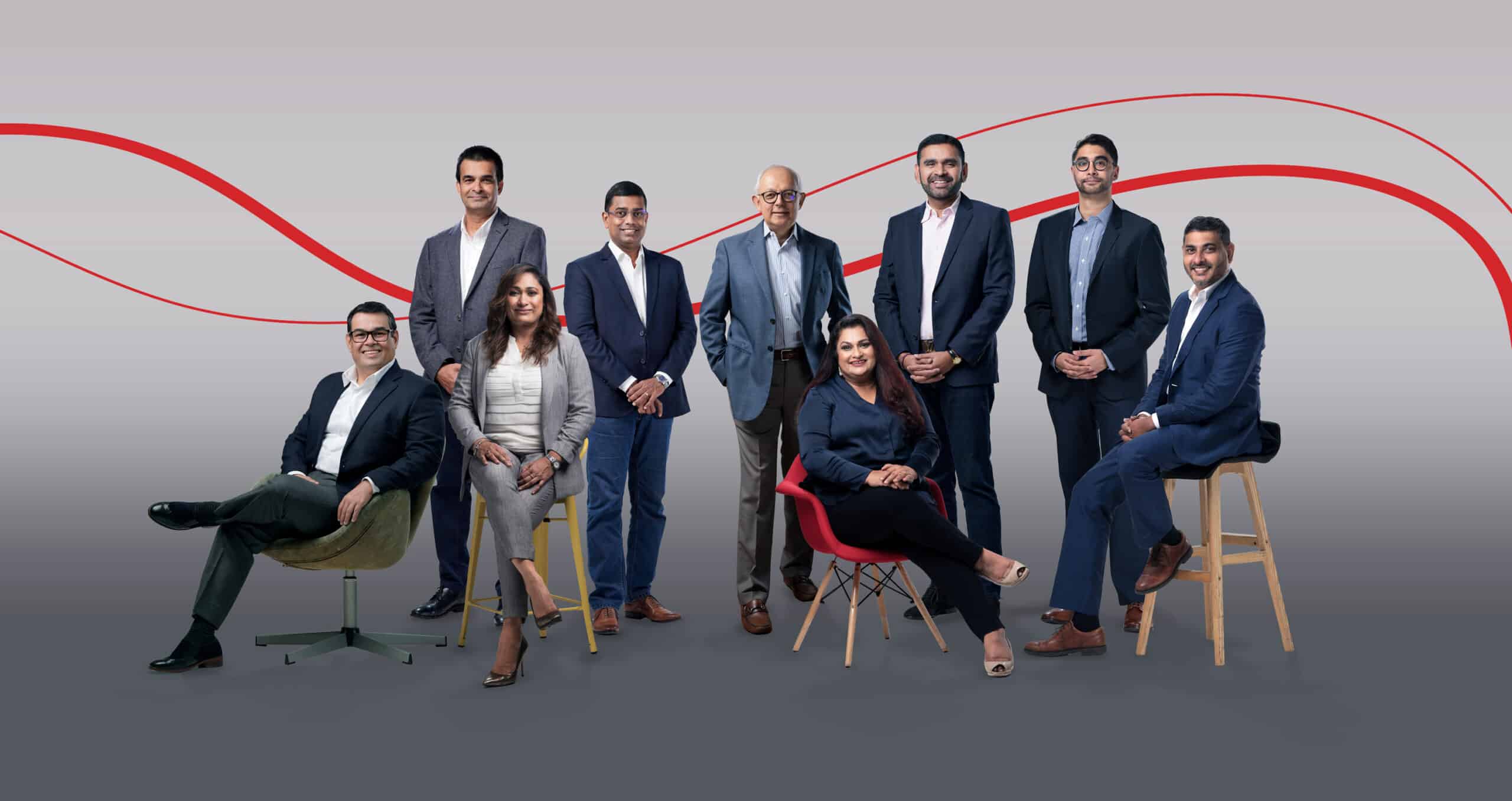 INSPIRED
BY
THOSE
WHO
ENVISION
THE
FUTURE
The fortitude and foresight with which MAS has expanded its offerings in the last three decades is attributed to the vision and direction of its leaders. They are believers of putting people first, in moving with the times, creating opportunity through adversity, and embracing change with courage.
The founders, Mahesh Amalean, Ajay Amalean and Sharad Amalean bring to the heart of MAS their diverse strengths and shared values, always leading by example. What started as a family business is now led by a group of inspirational and accomplished professionals from around the world, with varied and relevant expertise.
FOUNDERS
MAS was founded by the three Amalean brothers, Mahesh, Ajay, and Sharad, who left their family business to venture out on their own. Their commitment to excellence and value-driven behaviour is at the very core of what MAS is today.
BOARD OF DIRECTORS
Our Board of Directors bring together years of experience in their respective fields. They provide the leadership and governance required to carry MAS forward on its journey of changing the world for the better.
LEADERSHIP
Leaders with well-honed skills and extraordinary insights, who innovate and leverage opportunities for the company and our customers. They build capabilities across the spectrum, championing the bold efforts of all our changemakers.
CORPORATE GOVERNANCE
Staying true to our corporate purpose to be changemakers, we commit to outstanding corporate governance and values-driven behaviour. It is our pathway to building an ethical work culture, long-term sustainable value, effective control mechanisms, and compliance with laws and regulations. Our core value system, the MAS DNA, is inherited from our founder members who have built and nurtured this organisation and are the force that drives our Code of Conduct.
Our sincerity in exemplary governance is reflected across our leadership, starting from our apex governing body, the MAS Holdings Board. The Board works collaboratively and in consultation with the Apparel and Innovations Boards and management to develop long-term strategies aligned distinctly with the organisation's Purpose, Vision, Mission, and Values. Strong oversight is exercised by the Board to drive meticulous execution and strong operational performance. Our Audit Committee provides independent and objective advice on the adequacy of the management's arrangements on governance, risk management, and control processes.
At MAS, it is imperative that everything we do as an organisation to create value for our stakeholders is aligned with that which is good for our environment, our society, and our employees. This is the core of MAS' Plan for Change, a long-term commitment to our planet, people, and products.
We encourage you to learn more about our commitment to good corporate governance by reading through the sections on our Purpose, Vision, Mission, and Values.