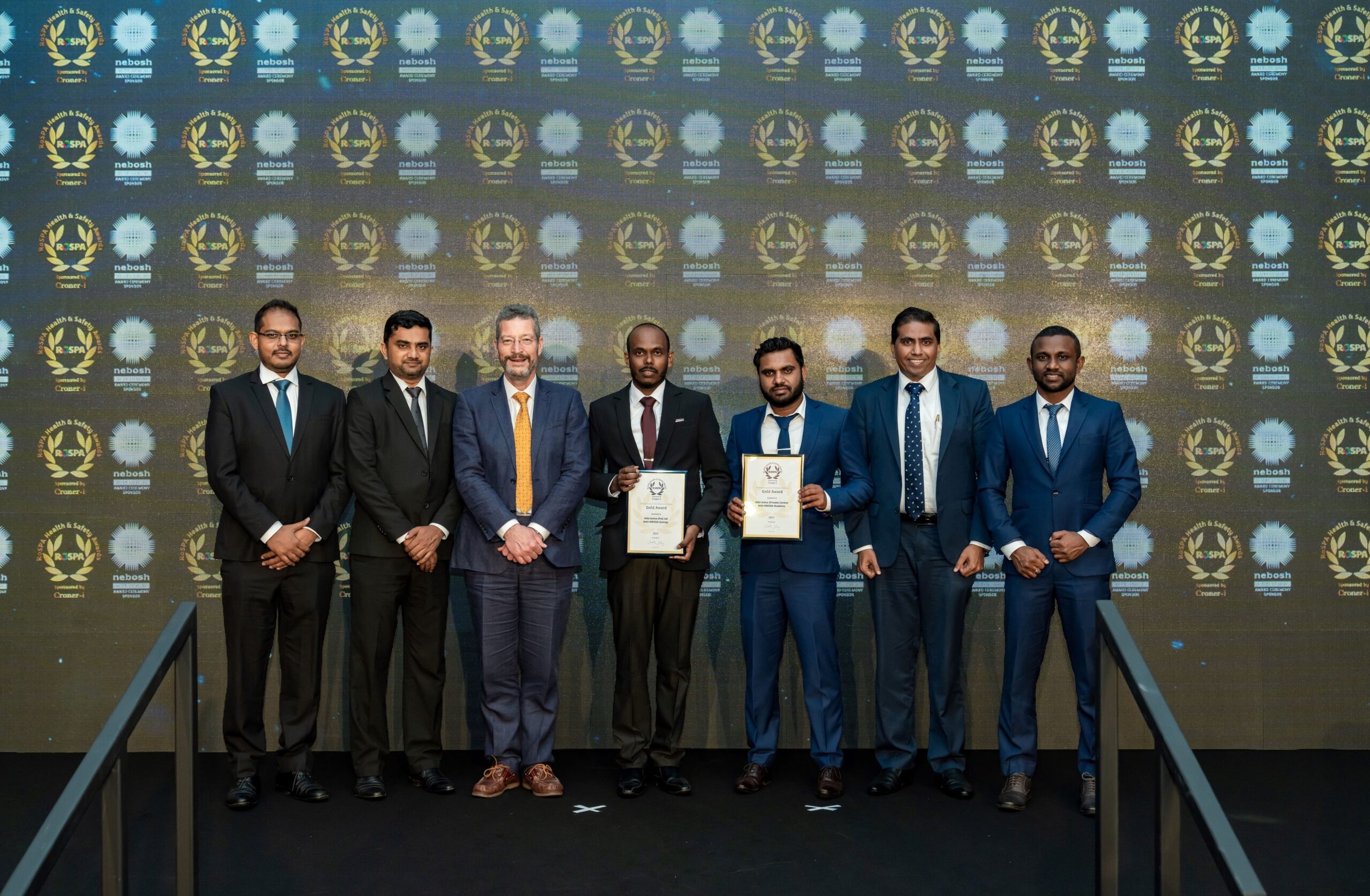 Double Triumph as MAS KREEDA Takes Home Two Gold Awards at RoSPA 2023
16 Jun 2023
An unprecedented milestone for MAS and Sri Lanka
COLOMBO, 08.06.2023: MAS KREEDA secured two gold awards in the Achievement Category of RoSPA (Royal Society for the Prevention of Accidents) 2023, held in Dubai recently. The awards recognize organizations for their excellence and commitment in Occupational Health and Safety, and manufacturing factories of MAS KREEDA Synergy and Shadeline are proud bearers of this feat. The RoSPA Health and Safety Awards, now in its 67th year, is the largest occupational health and safety awards program in the UK. The awarding body recognizes organizations' performance and continuous improvement in the prevention of accidents and health concerns and safety management systems, including practices such as processes, leadership, culture, and workforce involvement.

RoSPA awards are highly prestigious, attracting over 2000 entries yearly from more than 50 countries worldwide, reaching over 7 million employees. These accolades greatly benefit organizations, as they enhance team morale and provide a platform for recognition and inspiration to improve a company's health and safety practices. In addition, the RoSPA awards stand as a global benchmark for excellence in accident prevention. They are highly sought after by organizations aiming to prioritize safety while making a lasting impact on their employees' lives.

Eranga Dilhan, General Manager of Sustainable Business of MAS KREEDA, commenting on the award, said, "We are thrilled to receive these two gold awards from RoSPA. These awards are a testament to the culture, thoughts and dedication of our employees and contractors who have upheld unpreceded health and safety standards, becoming true ambassadors of the cause."

The award signifies the exemplary Health and Safety practices in place at the factories and the drive towards establishing a safe environment for its employees, contractors, and customers. In addition, the company has implemented a comprehensive health and safety management system that includes regular training for its staff and contractors, rigorous safety audits of its facilities, and a zero-tolerance policy for safety violations. In addition, the company has implemented innovative safety measures in its supply chain, including using advanced technologies to track and monitor supplier performance.

Ziyan Zahir, the Chief Executive Officer of MAS KREEDA, also commented that "this recognition is not only a significant milestone for MAS KREEDA but also a groundbreaking achievement for Sri Lanka. We have always prioritized the well-being and safety of everyone associated with KREEDA. These awards validate the effectiveness of our comprehensive health and safety management system. I believe our teams will continue to drive excellence in health and safety practices and set new benchmarks for the industry."

All plants are ISO 45001 certified, adhering to the International Standard on Occupational Health and Safety. The company has also achieved certification under the Responsible Care program, demonstrating its commitment to sustainable and responsible practices. The management at MAS KREEDA has completed the IOSH Transformational Leadership program, achieving Level 3 certification. The program is curated to develop influential leaders who can drive positive change and cultivate a safe organizational culture.
About MAS KREEDA:
MAS KREEDA derives its name from the Sanskrit word for sports and its manufacturing locations situated in Jordan, Indonesia and Sri Lanka have been strategically placed to give its key customer a competitive edge. Each one of its associates are committed towards making a positive impact on our people and planet. MAS KREEDA is also backed by the wider ecosystem of MAS Holdings, one of the world's most recognized design to delivery solution providers with 30+ years of industry expertise, 50+ manufacturing facilities across the globe.