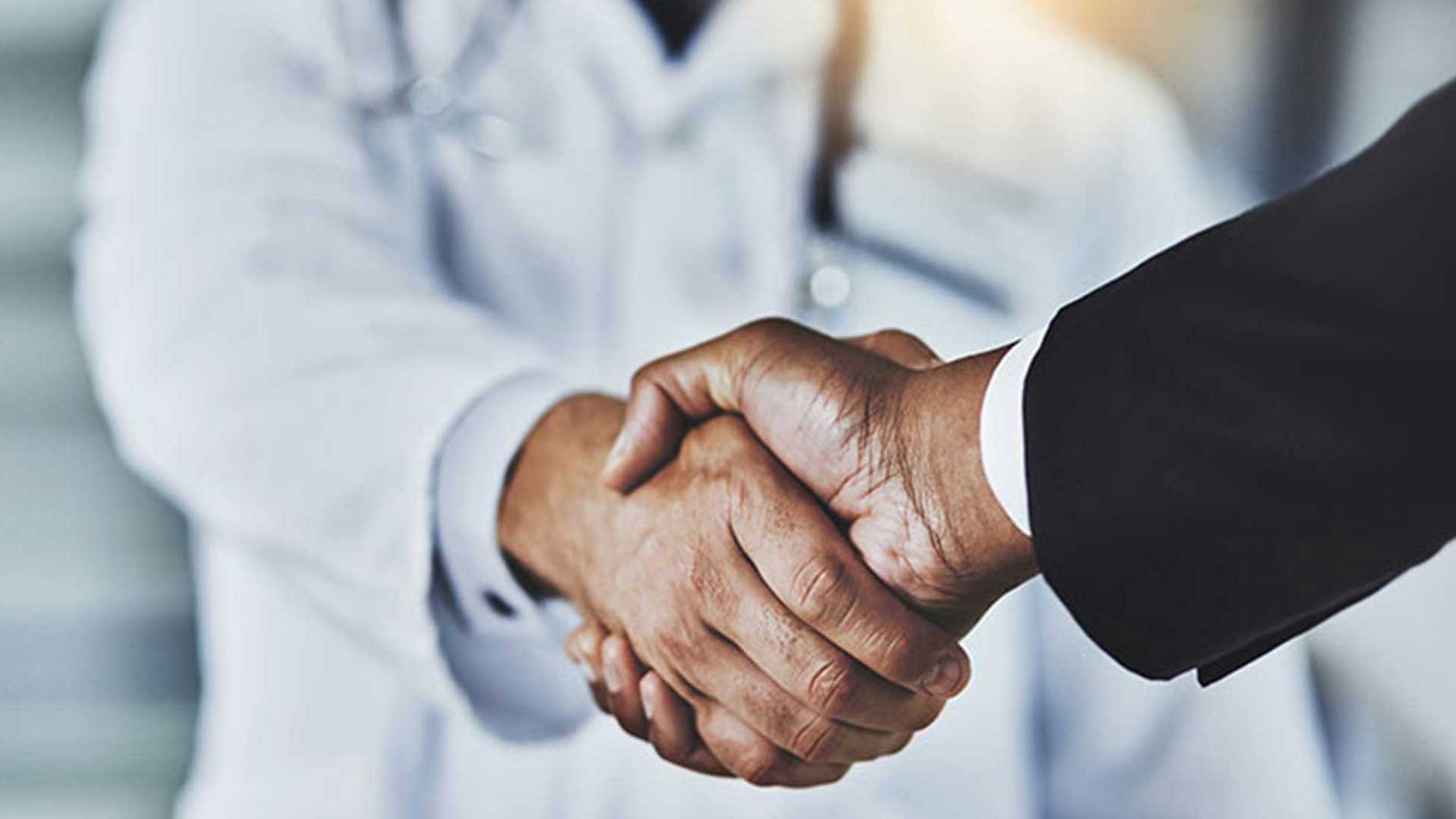 Getting Strategic Partnerships Right – Forbes
By Forbes

·

18 Apr 2022
Image courtesy trustees.aha.org
Midsized firms aren't big enough to do it all. For many industries, outside companies bring a lot to the value chain. But what is the best way to establish effective strategic partnerships? Get it wrong and the company can overpay, underperform or miss out on better opportunities elsewhere. But being too shy about partnerships can stifle growth and the company could miss the chance to leverage up. How to get it right?

Speed dating is the first pitfall. Your product has taken shape, the market is emerging, and before you know it, a larger firm approaches with warm words. Is the first offer the best? Another potential organization suggests a perfect partnership but insists on exclusivity. Too restricting? Or a firm competitive in some areas proposes working together to capture market share. Or would they be plotting to just capture your market?

A better way to build strategic partnerships is to take a staged, strategic approach. Move deliberately, take things step by step, and focus on relationships. Forge trust and learn each other's working cultures before signing a long-term deal. Growing into strategic relationships gradually is worth the effort. Far better to take time than to jump into bed together, only to have sharp regrets down the line.

"The best collaborations come about as a result of relationships," says Neill Ricketts, CEO of the 100-person-strong specialty materials R&D innovator Versarien, based in Longhope, UK. "It's about maximizing the opportunity through working very closely together. But it's also that ability to weather those storms when things don't go right and provide enough flexibility to continue the relationship over time." Read on to hear how they have formed a powerful partnership to put a material called graphene to work in garments.
Going Strategic
Establishing positive partnerships takes effort, so it's worth mapping out a deliberate approach to help find the right companies and forge enduring relationships. Key steps include:

1. Know your market and be known within your market. Potential partners must have a way of finding you and validating how good you are to justify the costs of reaching out to you.
2. Identify your areas of need, or weakness, where a partner can be useful. Use a tool like the business model canvas to break out the steps your business must take to deliver and focus on the gaps that could be filled by partners.
3. Be strategic about looking for the right candidate – not unlike searching for strategic acquisitions. Falling in love with the first possibility is almost always a mistake. Instead, search widely, flush out all possibilities, and choose the best one. Take the time you need to get it right.
4. Avoid competition. Partnerships between companies who are even partly competitive are usually doomed to fail. Competition creates suspicion and kills openness and teamwork. It rarely works out.
5. Don't rush it. Dating before getting married is ideal, and it's the same with partnerships. Find ways to get any sort of collaboration going before signing a long-term agreement. If you can get past key risks first, you'll have a more lucrative deal.
6. Only set up the partnerships you need. They often fail, so engage them only when essential and keep an exit ramp as long as possible. This is not to be negative, but realistic and wide-eyed.
7. Avoid exclusivity, especially early on. Once your product or service has proven itself in the market, the valuation of your firm will jump, the number of your suitors will increase – and you'll have to give up less. The more mature your product, the better your price leverage.
8. Target like for like, situations that will create mutual dependence. Two midsized firms are more likely to balance, each needing each other. Private owners will share motives, while investor-backed firms will focus on financial outcomes as the executive team turns over.
9. Identify someone in the bigger firm with power and authority willing to take a risk to make the partnership work over time. They must be emotionally invested. If your partnership is just another portfolio bet, watch out.

Some partners can be as straightforward as your vendor list, a simple seller-to-buyer handoff. But many industries have more complex connections. Software collaborations, cooperation between distributors and manufacturers of industrial equipment, construction partnerships across owner, engineer, architect and builder – relationships built over time help make such intricate projects successful.
Betting Your Shirt - A partnership between Versarien and MAS
Versarien has identified an intriguing use for graphene in sporting attire, to distribute heat evenly and reduce microbial growth, helping athletes stay cooler and more comfortable. An advanced application can even monitor body heat, providing vital performance data. Cutting edge stuff, but how to get it to market at scale?

Choosing the right partner can be difficult – matching cultures, expectations and needs and building trust and healthy ways of communicating.

In 2017, Versarien received a speculative email from a large but not widely known Asian firm. At first look, it might not have seemed like a great match.

MAS Holdings, based in Sri Lanka, is a major producer of lingerie and other apparel. With 93,000 employees worldwide, it manufacturers for H&M, Calvin Klein, Marks & Spencer, Nike and Ralph Lauren, among others.

"This inquiry could easily have gone straight into the bin. An awful lot of our colleagues would have written it off because it isn't a household name," says Ricketts.

Ricketts did his homework, and saw that even though they were large, they had an innovation team that could potentially work well with Versarien.

The two companies began to collaborate, developing a common understanding of how they could use the technology to move heat around in sports clothing. MAS provided their expertise on textile development and Versarien got MAS up to speed on what graphene could deliver.

Costs had to be kept down for a price-sensitive product. They started by producing and testing samples using Versarien materials, so the IP is shared. The results were encouraging, but not perfect. They developed a production process together that would work for both sides.

"I think it's a bit like dating, having these commercial arrangements, especially in new technology. The first stages are very much that kind of first date, and then you naturally move on and realize that you've got something that's really working. And so you get engaged and move the relationship on a bit."

In 2018, confident that their idea was progressing, the two sides signed an agreement together. But it was non-exclusive, more of a gentleman's understanding that they were partners on this.

"We love working with these guys, so it's about maximizing the opportunity that we have through working very closely together," says Ricketts. "Exclusives can be a good thing, but they can also be a negative. When you're developing technology, you can be led down a blind path. So, we wanted to make sure that we weren't exclusive, but we also wanted to keep them close and not necessarily develop this with anybody else. There was a bit of give and take on both sides."

Versarien has had some unsuccessful partnerships, where clients expected results that just were not achievable or asked for long-term commitments that a small firm just couldn't provide.

MAS has been an ideal partner not only because of their ability to scale and reach large customers, but also because of their flexibility and understanding and readiness to work with a relatively small company and new, experimental technology.

"If MAS wanted results immediately, it's unlikely we would be able to deliver because the technology just didn't exist," Ricketts says.