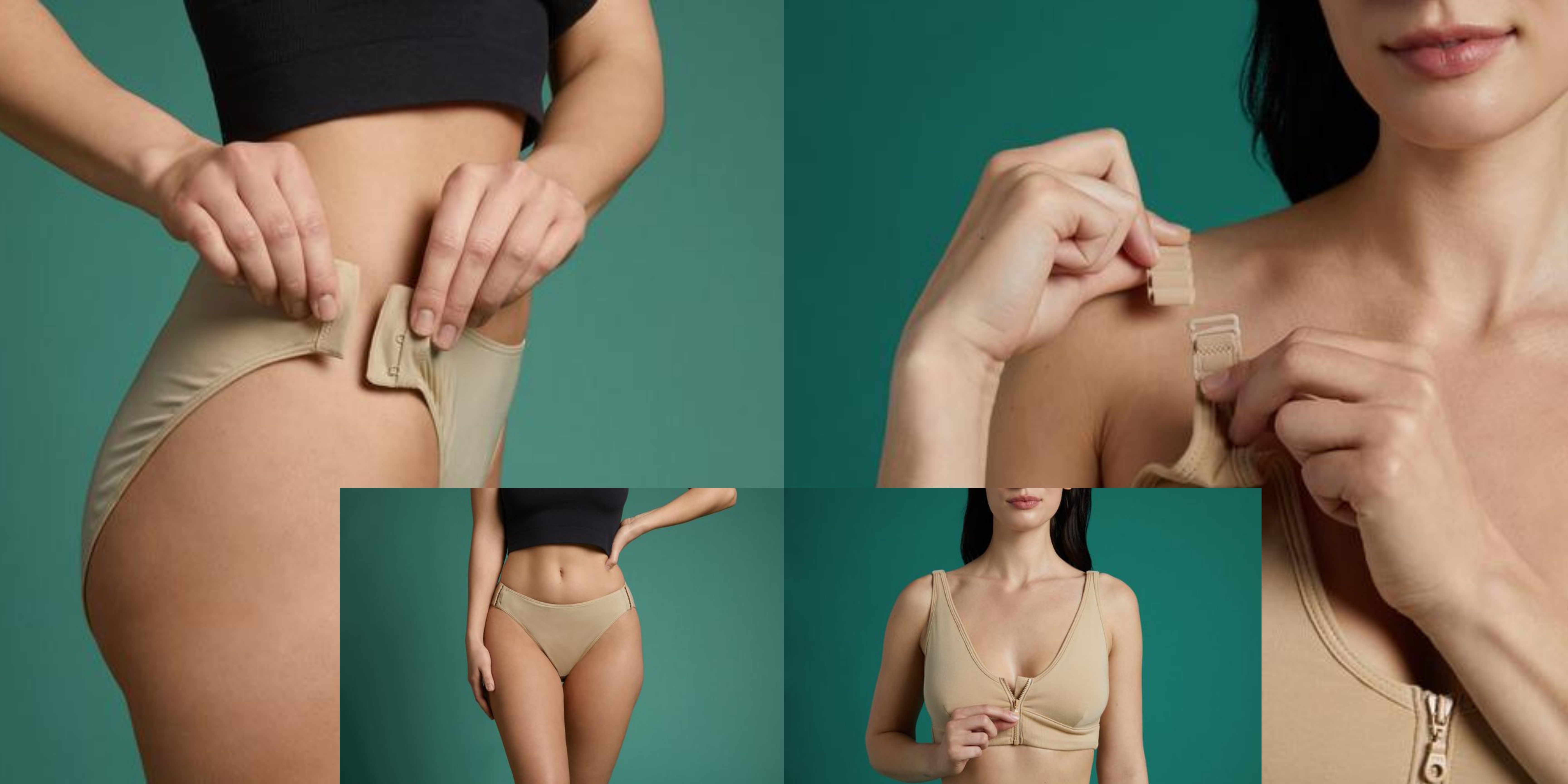 Adaptive Apparel by MAS
By Fibre2Fashion

·

10 Feb 2022
Setting the benchmark for inclusivity in clothing
The global fashion industry has seen a marked improvement in inclusion in the recent past, including ethnicity, gender, and the shape of one's body. However, a cursory glance through the websites of most of the prominent global fashion brands and retailers reveals a stark lack of inclusion in one vital aspect – physical ability.

At present, adaptive wear – clothing incorporating the unique needs of consumers with disabilities into their designs and construction – is offered only by a handful of major brands and retailers. Even the limited designs on offer can lack visual appeal.

The majority of players in the segment appear to be small/niche brands, driven by entrepreneurs with personal interests due to their own disabilities or those of someone close to them, like a family member.

While the entry of such small brands is a positive development, which can expand the choice available to consumers with disabilities, the presence of more prominent players can likely provide a significant boost in 'normalizing' adaptive apparel and ensuring its widespread availability. Larger players also possess greater research, product development and tech capabilities, which are particularly important in adaptive wear.

In this regard, MAS Holdings, one of South Asia's pioneers in intimate wear manufacturing, making inroads into the adaptive segment is of significance. Given the company's track record of product development for some of the world's best-known fashion brands for over 30 years, MAS has the ability and is actively seeking to attract the interest of brands and retailers to adaptive wear.
While the company is mindful of adaptive wear's commercial potential, MAS also sees a bigger vision for the segment; an ability to make a transformative impact in the lives of people with disabilities. By enabling those individuals to dress independently and be fashionable, MAS recognizes how adaptive fashion can change the misconceptions concerning disability. This has the potential to improve the lives of those with disabilities significantly.

"MAS' vision for adaptive apparel goes far beyond incremental improvements; It is to normalize the use of adaptive wear through universal design thinking, specialized garment construction and fastener placement, to unlock everyday clothing solutions for temporary and permanent conditions," Adaptive Marketing and Consumer Lead of MAS, Suleik Mushin, explains.

Adaptive wear developed by MAS benefits from the thorough research the company has undertaken over several years, with users from United States and Sri Lanka, co-creating products and validating their functionality whilst liaising with expert/medical professionals and caregivers to create truly meaningful and inclusive clothing solutions.

Putting these insights into practice, the company has already partnered with the likes of Slick Chicks, a patented adaptive underwear brand. The collaboration sought to create easy on/off underwear for women, with a particular focus on sensory-friendly finishes and the ability to put on clothing without the need to stand or use both arms or legs. Slick Chicks has partnered with leading retailers such as Aerie, Target, Nordstrom, JC Penny and Lane Bryant.
MAS can develop specially-constructed garments – particularly intimates, swimwear, activewear and recovery wear – facilitating independent dressing for those with varying disabilities. These include amputees, wheelchair users, those with muscular dystrophy or mobility impairments, as well as people undergoing physical rehabilitation or recovery post-injury or surgery.

Adaptive garments developed by MAS facilitates ease and independent dressing, focusing on the needs of adaptive users – such as single-handed or seated dressing. To create truly meaningful and inclusive clothing which further enhances ease of dressing and delivers greater comfort to adaptive users, MAS leverages specialized garment construction to provide sensory-friendly finishes, employ magnetic or auto-aligning or auto-locking fasteners, accessory pouches, wicking fabric for sweat absorption and discrete closures.

Efforts of companies such as MAS can be vital in expanding the available offering of adaptive wear, providing the crucial push necessary for brands and retailers to tap into its potential.

According to the Center for Disease Control and Prevention (CDC) of the U.S., more than a quarter (26%) of the adults in the U.S. – which adds up to 61 million people – live with some form of disability. Challenges with disability are likely to exacerbate in developed economies – mainly due to their ageing populations. For example, in the U.S., 40% or 2 in every 5 adults 65 years or older have a disability.

Other growth drivers of adaptive wear include a gradual increase in employment of persons with disabilities, major brands and retailers focusing strongly on e-commerce, especially post-COVID-19 and recent movements championing inclusivity and equality. Given such factors, the market for adaptive apparel is on a fast-growth trajectory. Coresight Research estimates that the global market for adaptive wear was $289 billion in value in 2019 and will grow to $350 billion in 2023.

Hence, the adaptive wear market is commercially lucrative, and the supply chain is fully-geared to produce adaptive wear, while empowering people with disabilities to be seen as independent and stylish, further improving their lives. All that now remains is for brands and retailers to follow suit.