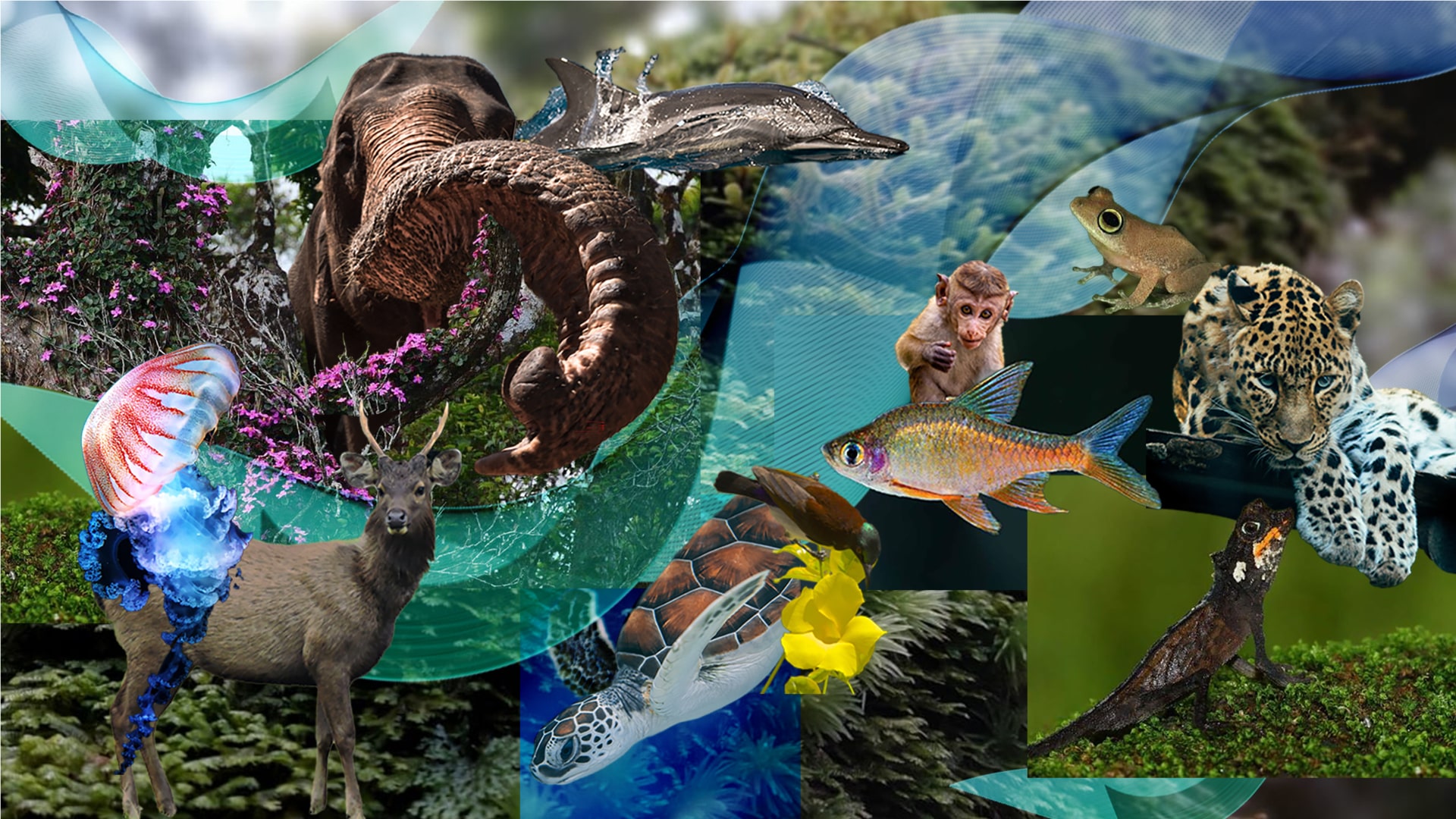 Building a Shared Future For All Life
By Madura De Silva, President – Wildlife Conservation Society of Galle

·

20 May 2022

Biodiversity

Sustainability

Sustainable Solutions
150 million kilometers from the sun lies the little blue and green planet that we call home. As far as we know at present, ours is the only planet that is as rich with life and biological diversity as it is—the only planet with a thriving civilization which we are privileged to live within today.

But as we know all too well, life on our planet is under threat, and even with all the advances that we have made as a race, we still depend on our ecosystems for essential needs such as food, water, fuel, shelter, and energy.

Recognizing the role of ecosystems and biological diversity as the answer to some of the planet's most challenging development issues, the United Nations has declared the ten years from 2021 to 2030 as the UN Decade of Restoration. The 22nd of May, declared the International Day for Biological Diversity, is especially significant this year, as it celebrates the theme of 'Building a shared future for all life'.

As we consider the importance of conserving biological diversity, research becomes an indispensable piece of the puzzle, helping to influence a data-based approach to managing ecosystems and supporting threatened and endangered species. Conservation research helps scientists to identify at risk species, creating the opportunity to develop conservation action plans that are relevant to local ecosystems.

For example, in Sri Lanka, the critically endangered freshwater fish, the Bandula Barb (Pethia bandula) was supported through one of the few species-specific conservation projects conducted in Sri Lanka to date, resulting in increasing the Bandula Barb population from 500 to 1,300 and establishing a new population within a protected area.
Learning at Morningside
Home to much of my team's work is the vastness of the eastern region of the Sinharaja Forest Reserve in south central Sri Lanka, an area known as Morningside.

Sinharaja is the last remaining undisturbed remnant of tropical humid evergreen forest in Sri Lanka, and is home to the majority of Sri Lanka's endemic species. While most of the reserve is made up of lowlands, this isolated eastern range is home to a unique, higher altitude ecosystem which runs through the Rakwana mountains.

But this also means that eastern Sinharaja is still mostly undiscovered, and therefore, lacking in research. When my team at the Wildlife Conservation Society, Galle, came up with the idea of setting up a conservation research station here at Morningside, our aim was to change that by creating a space which would allow local and global researchers, students, academics, and conservationists to work towards better understanding the species diversity, weather and climate patterns and overall ecosystem of the region. We wanted to research and develop sustainable conservation action plans to help preserve this fragile ecosystem for the future.

Today, powered by the generosity of partners such as MAS and Nations Trust Bank, the Morningside Research Centre consists of a research laboratory, a study centre and an accommodation facility for researchers and academia, to participate in furthering the science of conservation of biological diversity. We have also considered many best practices in sustainable construction, reusing stones from a former plantation bungalow, setting up breathing walls to preserve the heat for the colder Sinharaja evenings and remain cool during the warmer daytime hours, and using solar energy for power generation and gravity powered water for use within the premises.

Throughout the globe, field research centres like the Morningside Research Centre, play an important role in supporting scientists to further the conservation of biological diversity through research, especially by uncovering 'new-to-science' species. Through our work here over the past five years, we have identified some morphological variances of certain taxa and already recorded two 'new to science species', a fish species, "Rasborides rohani", and an aquatic plant, "Aponogeton kannangarae", within the past five years.

Our ongoing research also shows the possibility of new amphibian and reptile species, having observed and recorded previously unknown behaviours of point endemic amphibians.

Truly believing in the concept of a shared future, we are also engaging with the local communities, by conducting the first citizen scientist initiative in Sri Lanka, working with the cardamom plucking community in the region to collect scientific data, supporting our conservation research efforts.
Building a Shared Future
All corners of our little blue and green planet are filled with treasures like Morningside, where exists a unique ecosystem and species diversity that cannot be found in any other part of our country. As the natural world faces more and more threats, it is our hope that we will also have more and more young people who will stand up for our home planet, embracing opportunities in conservation and ecosystem restoration and management.

As we progress on this journey, we hope that spaces like the Morningside Research Centre will play a part in enabling and empowering the next generation of planetary warriors to arm themselves with the knowledge, data, and collaborators they require to help preserve the biological diversity of our planet, and work to build a shared future for all life on Earth.